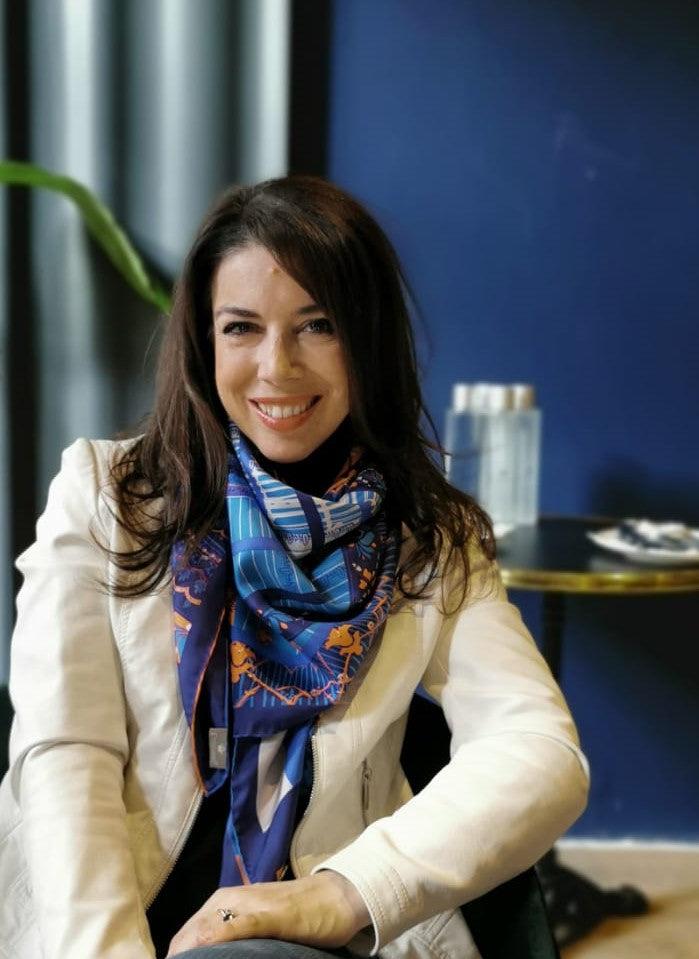 Collection Ah 2020 - Present perfect: Dreaming, Living the present moment
Maison Petrusse
08/10/2020
My first fall-winter collection expresses the attachment of the Petrusse house to the Bordeaux region, in Paris and France.
This collection encapsule two important universes for Petrusse, the meeting between two unique worlds and know-how: India where the petrusian stoles are finely woven in the rules of the art by rigorously selected craftsmen and France where we drew the Printing know-how.
Our Odyssey of Made in France is proudly found in our emblematic products of the COthe lelection: printed silk squares and hand made in France in the greatest tradition and respect for materials, up to the finishes made in our workshop from which a multitude of ideas also leave, collaborations, products reinvented with a logic ofrecycling and revaluation of old parts.
At all times, the present enters the legend. At all times, the Petrusian house builds a more sustainable and responsible future where each stage of the chain is ethical, respected and thought to last.
I hope you have so much fun wearing this collection as we had to dream and realize it.
Florence Lafragette
President and artistic director of Maison Petrusse