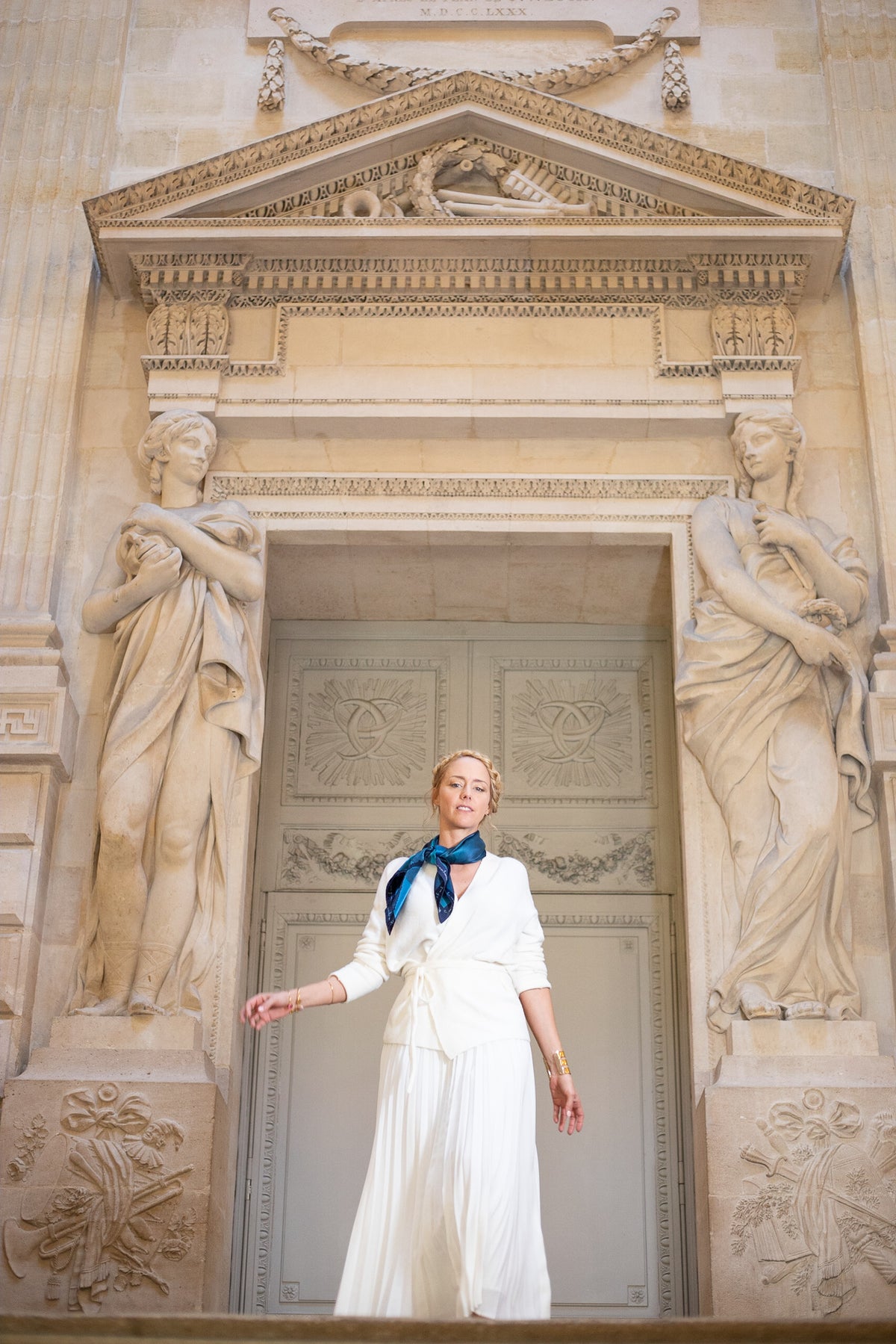 NEW COLLECTION: FALL WINTER 2022-2023
Maison Petrusse
21/11/2022
Explore. Feel. Imagine. Dream.
Reconnect with yourself, with life. Find our loved ones, share precious moments. To slip into the theater of our daily lives.
With fabric.
Savoring the colors, the softness, the comfort. To live fully and fully.
In consciousness. In presence.
Cultivating one's interiority by being present to one self, to the world. To find oneself in the whirlwind of life, in the wake of a stole.
THIS LINK WITH YOU, THIS LINK BETWEEN US
That drives us throughout the creation of this collection.
Our stoles accompany you, reassure, give energy and joy. Deeply attached to the French artistic heritage, the collection draws its inspiration from the theatre; infinite source of stories, living and essential artistic force that often sets itself up, by its presence, as a true tribute to life. From flamboyant plum , to elegant beiges, passing through the softness of eucalyptus. All the palettes of emotions are expressed on our back-to-school stage!
Florence Lafragette, Artistic Director and President
On display
Silks printed in France, stoles woven in France, certified materials. Attention to every detail like meticulous staging.