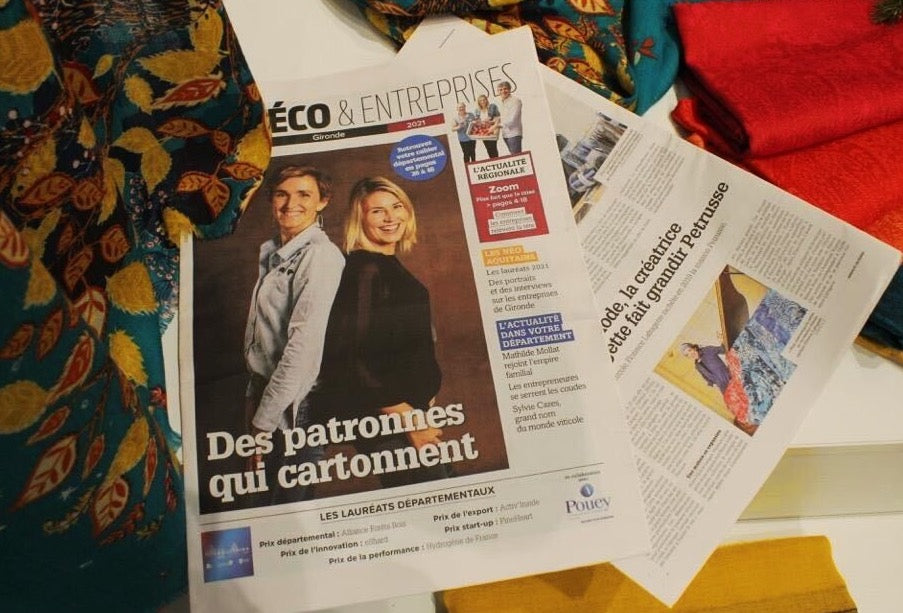 These patronworks that are a hit
Maison Petrusse
29/12/2021
Florence Lafragette bought the Maison Petrusse in 2019, widening its horizons.
"In 2019, Florence Lafragette bought the Maison Petrusse. This lover of art, now 45 years old, does not come from nowhere. In the 2000s, the young woman created with three other producers the association of winegrowers Médocaines to promote wine tourism. "Already, at the time, I liked telling stories through wine," she rewinds. At 25, she owns three castles (Médoc, Pessac-Léognan, Graves). "The wine flows through my veins, but it's not me." She turns the page.
Florence Lafragette continues her career in Paris, within the L'Oréal group where she acquired a solid experience in communication and digital: "I followed the path that had been drawn for me. But in substance, I wanted Draw, create. " She began a third career, closer to her dreams this time. A dream named Petrusse."
An expanding house
Between Paris and the Mauriac castle in the heart of the Bordeaux vineyard, "Florence Lafragette and its teams flourish, collection after collection, the brand's catalog: silk or wool squares, capes, stoles, furnishings etc. Petrusse is growing. In recent months, the boss has revised its communication strategy, relocated part of the production in France and developed digital tools. "We are even communicating on Chinese social networks", illustrates the owner. This strategy has allowed Maison Petrusse (26 employees today) gain market share abroad: Japan, United States, Canada and Europe.
The brand's solidarity values ​​were not forgotten. Several partnerships have been tied to the Langon hospital, the Foundation de France, Maison Rose or the Younus Academy. Actions corresponding to the DNA of the Maison Petrusse and its boss Florence Lafragette ".
#IntrePrenariat #equipes #job #innovation #MaisonFrancaise #Art #RSE #revuedepresse
Article and photo: Arnaud Dejeans
South West - Eco & Entreprises; December 2021