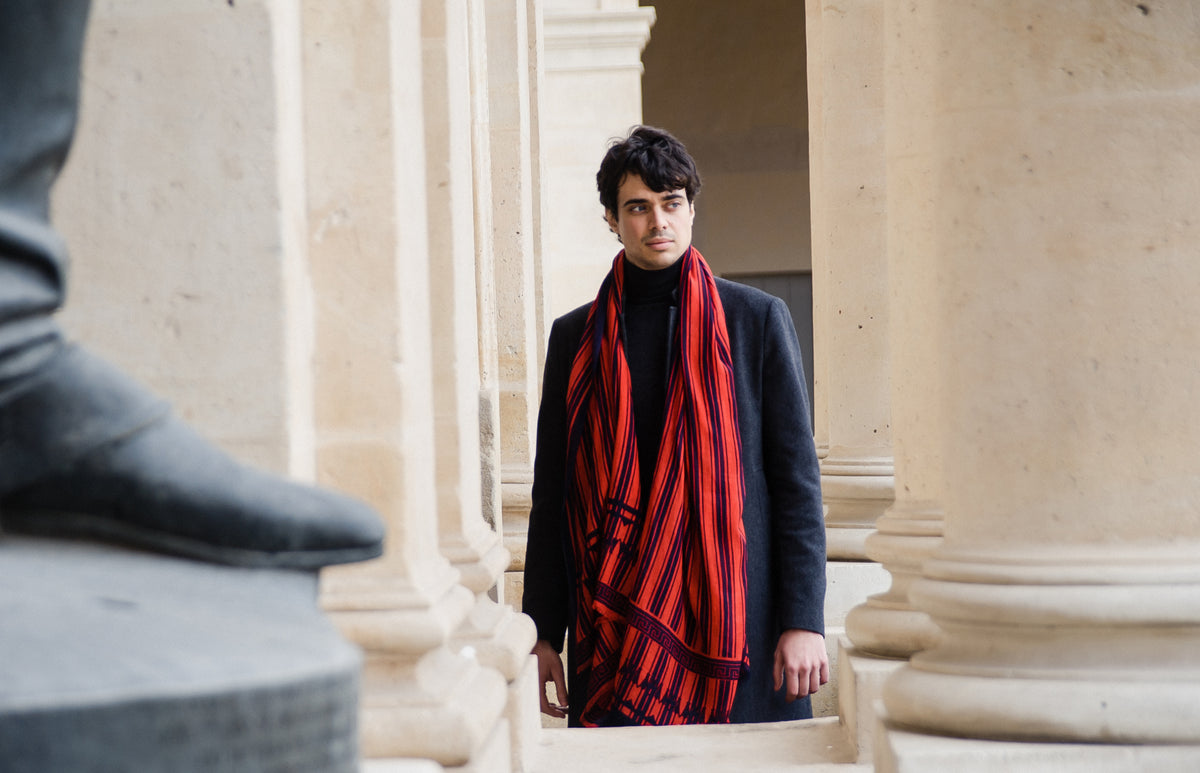 Tribute to Napoleon
Maison Petrusse
05/08/2021
A tribute to Napoleon is to rethink the Arc de Triomphe, the Madeleine church, the Vendôme column, the bridges of Austerlitz and Iena ... and for us it is also thinking of the stoles!
On his return from the Egyptian expedition in 1799, General Bonaparte and his soldiers brought back in their trunks from the East, including cashmere shawls with sumptuous woven patterns. His wife, Joséphine, and her female entourage were charmed by this novelty and this clothing elegance. They ordered others to the Ottoman Sultan Selim II and launched a fashion. In 1806, the stoles were presented at the Esplanade des Invalides de Paris, during the exhibition of French industry products. From 1807, cashmere, victim of its success, became more and more expensive, which pushed creators to use alternatives such as cotton, silk or wool.
The cashmere, one of Napoleon's unknown conquests!
This year marks the 200 years of the disappearance of Napoleon, a large exhibition is devoted to him. It was for us the opportunity to honor two of our scarves: Jupiter to noble fashionable lines of the time and Bivouac Inspired by the hangings of the Napoleonic countryside, combining the spirit of conquest and the ornaments of the Empire.
Do not miss the large Napoleon retrospective of the meeting of national museums - Grand Palais in La Villette until December 19, 2021.
Joséphine, Empress of fashion bearing stoles and palmettes
whostill inspire petrusian stoles.
Napoleon and his stole stole with a belt.
Olivier is wearing the Jupiter stole here.
Actor Olivier Bordin has the role of Saint-Just in "Robespierre's trial just before Napoleon's arrival", a play directed by Gilles Langlois. He also filmed in a clip by Zayde Wolf which takes place on a Napoleonic battlefield and participated in a fiction documentary on the fall of Napoleon.
Olivier aux Invalides with the red bivouac stole.