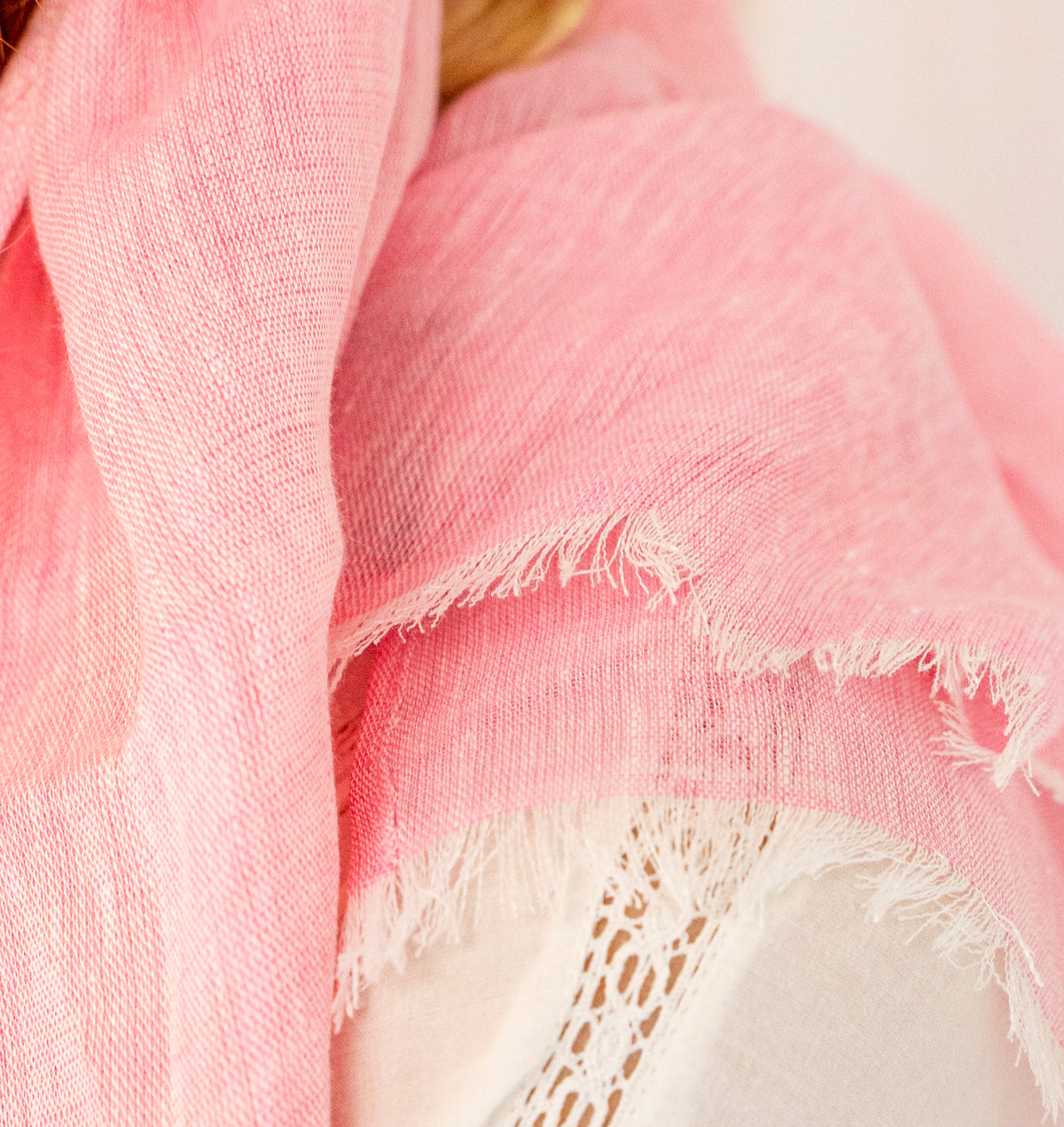 Lodyssee du Lin french
Maison Petrusse
10/05/2021
Lodyssee, our linen stole
100 % French
, the most
tendency
and
fiber
ecological
par excellence.

Flax flower production
 DID YOU KNOW ? 
Linen is a productionLOCAL. The

France
is
since a long time
The world leader in flax production
, carried out in the north of France, not far from the lands of

Normandy

, cradle of flax culture.
TextileENVIRONMENTALLY FRIENDLY, Linen is noble and ecological.
The flax flower, once transformed into a wire, becomes the most

resistant

.

Zero waste

, since all parts of the plant are used and valued. It requires

little water

and few

pesticide

but a lot of

CO2

(therefore retains greenhouse gases), good news!
Finally, linen is

biodegradable

If it has not been mixed with other materials.
OUR ENGAGEMENT :
The House
Petrusse
begins by supporting the

producers
and flax spinners

French

.
Lodyssée is
a
I
in
French
certified
Master of Linen®
 :
a registered trademark and a seal of excellence
From plant to fabric. Thanks to this label, consumers are fully aware of the origin of their flax, production is European guaranteed, from wire to fabric.


#Linfrançais #Consimation Durable #Responsible #jaimelelin #artisanat #savoirfaisfrancais