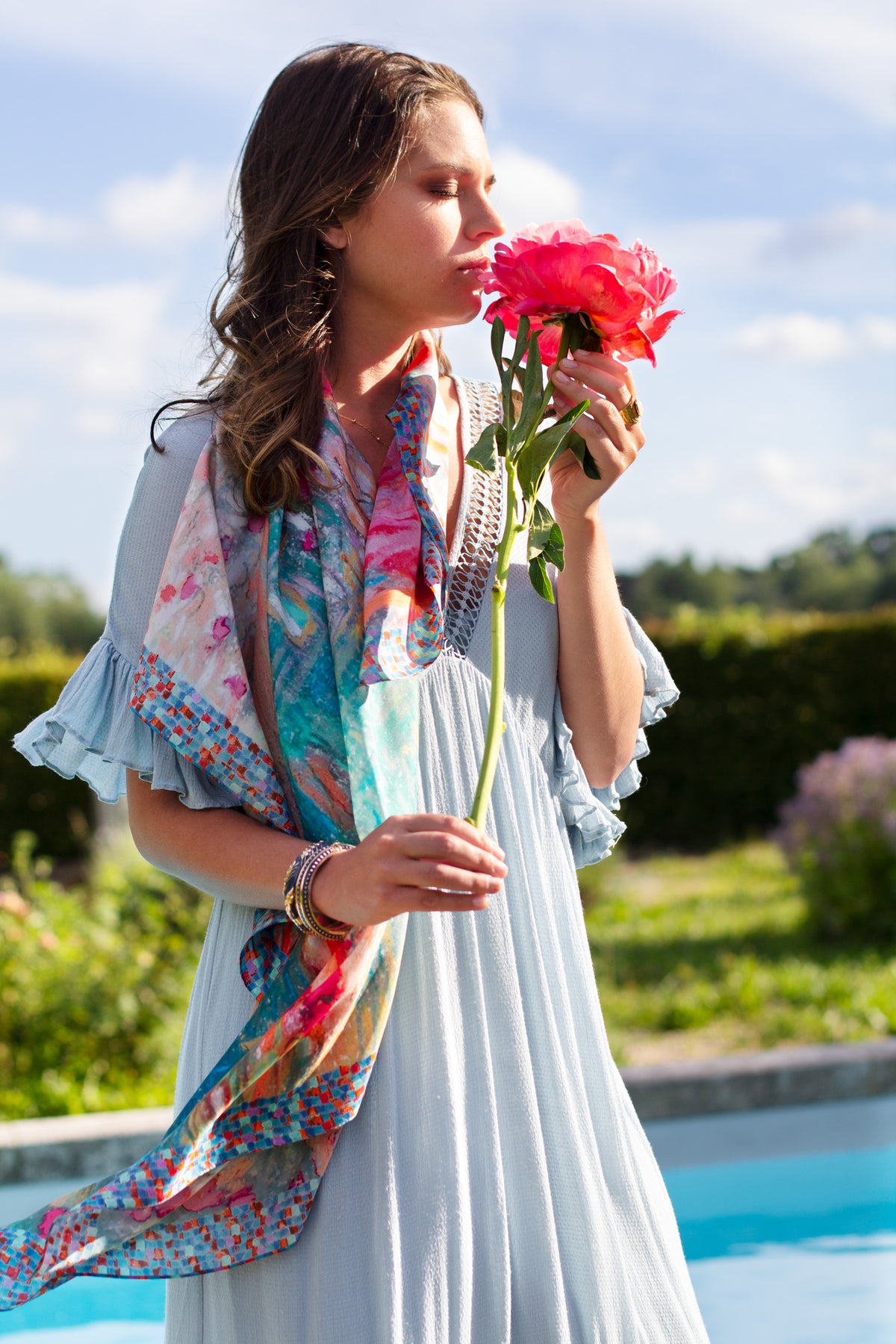 The Nympheas by Maison Petrusse
Maison Petrusse
01/07/2020
"I only looked at what the universe showed me" - Claude Monet.
The history of Nymph by Claude Monet began in Giverny in 1890. With his notoriety and his success, the artist decides to create his idyllic garden, in order to find calm and serenity.
For more than thirty years, Claude Monet dreams, imagines and painted. Over time, his botanical garden is adorned with a large pond, powered by the stream from which he deflects the course. Bordered by large willows and overlooked by a Japanese bridge, the basin is gradually adorned with matters. Captured according to the seasons, they mingle with the reflections of the sky and give, according to Monet, "The illusion of'Endless all, with a wave without horizon and without shore".  
A true emblem of modern art and impressionism, the Nymphéas series, exhibited at the Musée de l'Orangerie in Paris, has approximately two hundred and fifty oil paintings that are constantly inspired, subjugate, fascinate. The day after the armistice of November 11, 1918, Claude Monet offered them to France as a symbol of peace.
Our "Nymphéas" silk square was created in partnership with the Reunion of National Museums - Grand Palais for the Musée de l'Orangerie in Paris. The square my Nymphéas is our reinterpretation of Nymph of Monet.
Dreaming and expressing is the artist's soul of our house which affirms with these bright colors, a vibrant signature and a strong creative spirit.
#PetRusselovesart #Theartofdreaming #Monet
Come and discover our squares Nymph andMy Nympheas