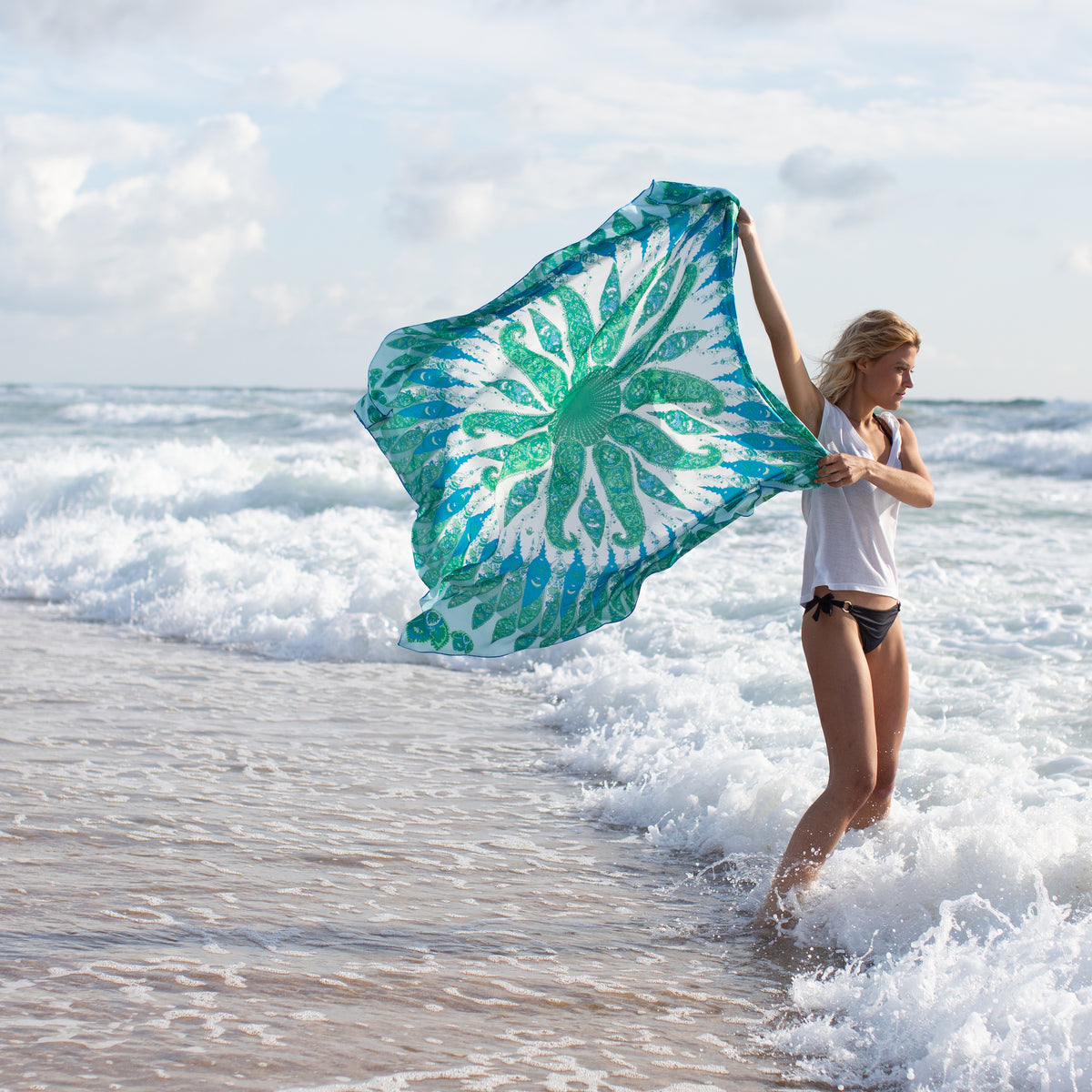 An innovation at the heart of our collection and our convictions
Maison Petrusse
10/02/2022
Section: IMG+TXT:
Options [Font = Arial | Background]
Cupro: What is it?
Responsible and biodegradable material
Our cupro is a responsible and innovative fiber produced from Ouko-Tex certified cotton line. Daked and short, it envelops the seeds of cotton plants. The waste produced during the Cupro creation processes is entirely recycled, with a global rate close to 100%, it is also fully biodegradable.
Section: TXT+IMG:
Options [Font = Arial]
Its incredible qualities
The perfect ally in all time
It is an excellent thermoregulator, it is also hypoallergenic: ideal to wear in any season!
The cupro has a silky touch, much softer than conventional cotton, and more breathable than the latter. He has fallen identical to that of silk. It dries very quickly; Ideal in summer, from the city to the beach. Very easy maintenance: the cupro can machine wash in a single cycle at 30 ° C and even if it is very crunkum very little, it can be ironed like cotton.
Section: IMG+TXT:
Options [Font = Arial | Background]
They talk about it best
Isabelle, manager of Bordeaux shops
"I who are used to silk squares, I believed in a large square of silk. I never imagined having such silky, delicate and resistant product."
Sophia and Vanessa, managers of the Paris store
"It's the square in the city and at the beach. Ultra light and so pleasant to wear, easy to tie. We really want to share with you our stars tutorials."
Amber, client of the Tourny - Bordeaux store
"I had the chance to discover the product in preview: a must in the making. Practical, colorful and light!"
Anne, client of the Remparts Boutique - Bordeaux
"Sweetness and holding of silk, the resistance of cotton and the soul of Petrusse: I love it !!!"
Section: TXT+IMG:
Options [Font = Arial | Background | Img_cta = Buy Green Charming **/Cart/Add? ID: 39538127142983 & Quantity: 1]
IN SUMMARY
- a responsible and biodegradable fiber
- thermoregulator, soft and light: the perfect product for all occasions
- Easy to maintain

CHARM
130x130cm - 100% cupro
Frame printing
Available in: green, fuchsia, sun.
Section: IMG+video:
Options [Font = Northwell Clean Alt | CTA = Buy Fuchsia Charming **/Cart/Add? ID: 39538126913607 & Quantity: 1]
[COLLAR]
Options [Theme = Light | Font = Northwell Clean Alt | CTA = Buy Sun Charming **/Cart/Add? ID: 39538127044679 & Quantity: 1]