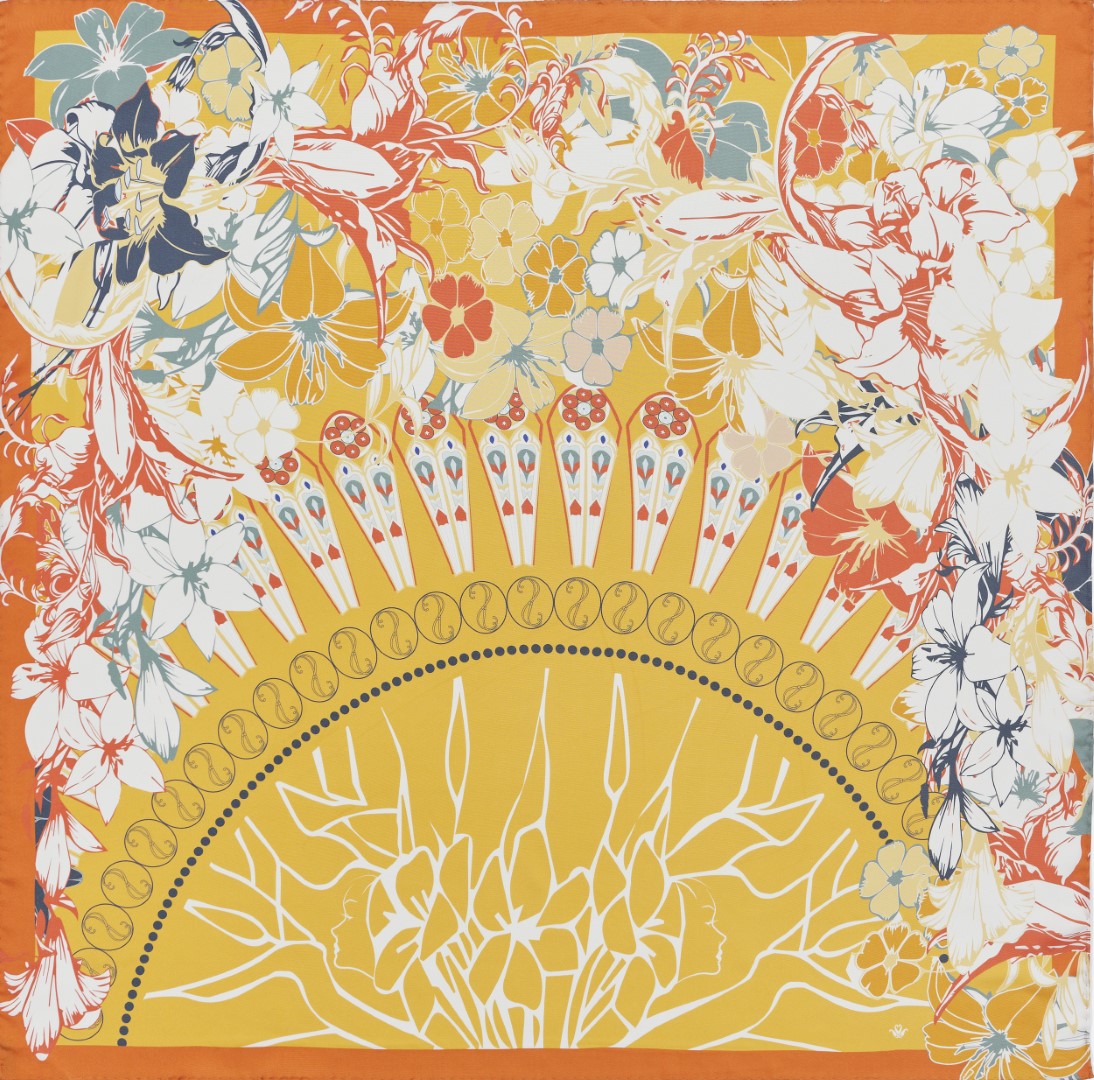 TWO LIMITED EDITIONS AVAILABLE FOR PRE-ORDER
Maison Petrusse
22/03/2023
SECTION:img_fullwidth+txt:
OPTIONS[theme=light|font=Northwell Clean Alt]
SECTION:txt+img:
OPTIONS[font=Arial|flag|cta=PRE ORDER**https://www.petrusse.com/collections/art/|
TWO LIMITED EDITIONS AVAILABLE FOR PRE-ORDER UNTIL 28 MARCH
Secure the last pieces with a 20% discount on all orders before March 28 (Shipping: week of May 18th). To protect, accompany and reveal the women and men who are at the heart of our concerns; in full awareness of our times and its challenges, particularly social and environmental. Each of our shawls carries meaning and history. An emblematic company of artistic heritage, Petrusse places the world of art at the heart of its creativity. For more than 25 years, Petrusse has been working hand in hand with artists and cultural institutions to compose stoles which are all inspired creations. On this vibrant and committed thread, Florence Lafragette, President and Artistic Director of La Maison Petrusse approaches the spring/summer season full of audacity and novelties. Exclusive creations for museums, collaborations with renowned artists, iconic collections in limited series, a sales gallery of framed and authenticated pieces... Petrusse's palette covers all the tones of artistic expression. True to its values of excellence, freedom and responsibility, the House continues to innovate.
Our raison d'être?
SECTION:txt+img:
OPTIONS[font=Arial|flag|cta=PRE-ORDER**https://www.petrusse.com/en/collections/precommande|
The season was launched with a charity project in support of the Association des amis de l'orgue de Castillon-la-Bataille: a concert and an event were organised in the United States to start financing the creation of an exceptional concert organ. This charity gala, which took place at the University of Berkeley, was an opportunity to present in preview the Chamade Made in France silk scarves and 3EME jour stoles. The first Chamade Or was even framed, authentified by ARTtrust and auction out.
at Château Mauriac. They once inspired François Mauriac, Nobel Prize of Literature. This is certainly one of the reasons why we love Art and artists so much. Each scarf tells a story. The one with "The Friends of the Organ" is particularly unique. We were lucky enough to be involved in the initial project by creating the designs for the future organ panels.  We fell in love with this project and this team of talented enthusiasts so much that we decided to go even further and make this design into silk squares and stoles so that everyone can wear the story against their hearts and support the creation of this masterpiece by donating part of the sales to the association".

Particularly committed to this project, Petrusse proposes to pre order a square or a stole. They will be shipped less than two months. Florence Lafragette explains: "Our Maison Petrusse Atelier are very near the church of Castillon la Bataille, in the heart of the vineyard of Bordeaux,
WHY PRE-ORDER:
- Our editions are limited and our best stories are in high demand and quickly sold out
- 20% discount for any pre-order before March 28
- Delivery in less than 2 months
- Participate in the creation of an element of the future heritage and for the first time you are involved in the heart of the original project: part of the profits will be donated to the association

Discover the "Petrusse Art Gallery"; the gallery of authenticated pieces of the Petrusse House

To know more about the Friends of the Organ.