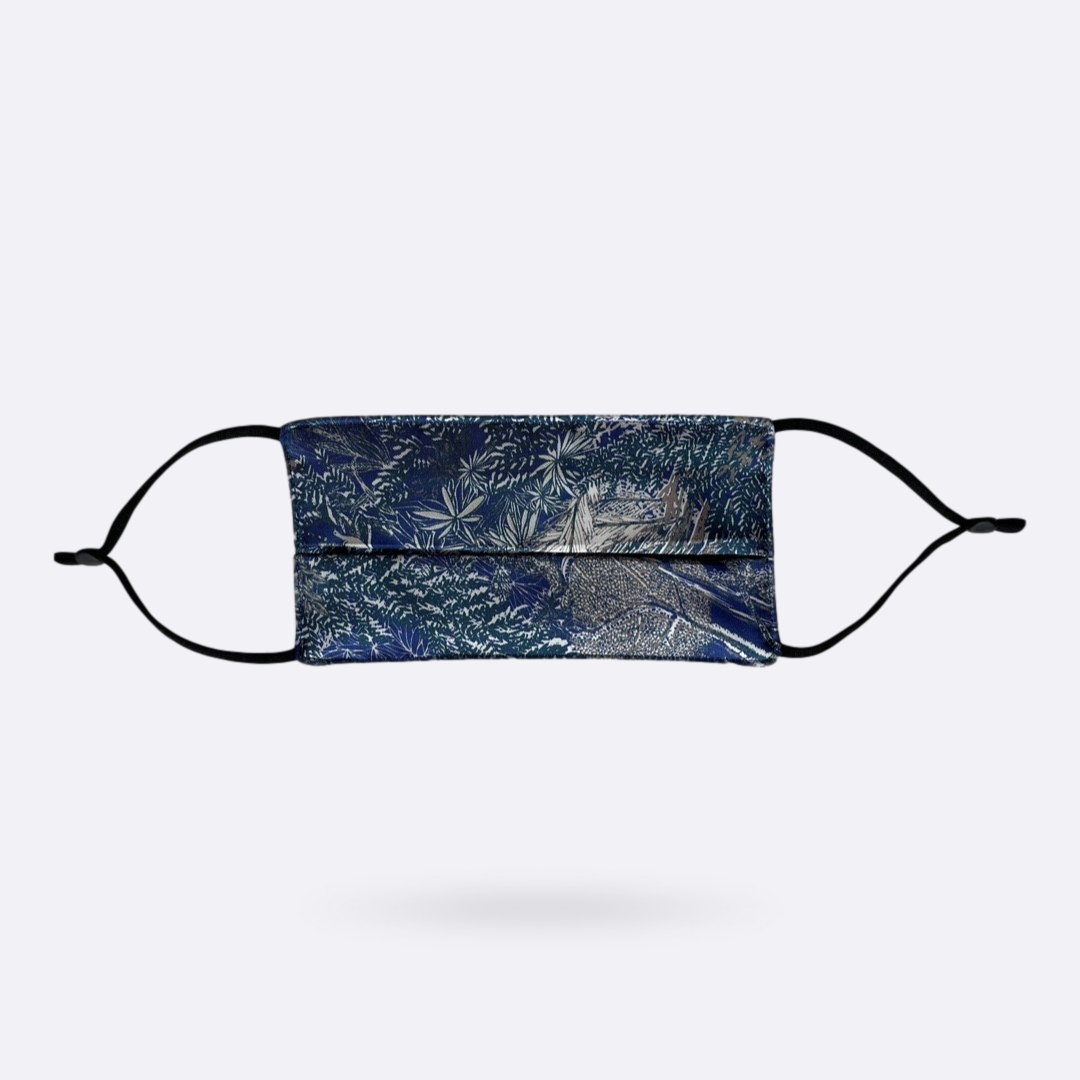 Petrusse composed in category 1
Maison Petrusse
16/04/2021
IA year ago, Maison Petrusse launched its first masks in response to the requests of its customers and partners. After a year of research and improvement, Petrusian silk masks are categorized by the French textile and clothing Institute "compatible consumer filtration greater than 90%" (category 1), in accordance with decree n ° 2021 -76 of January 27, 2021.
Filter and protective masks
It is in the continuity of the production of over-locks for caregivers in the region and in response to requests from local businesses, that Maison Petrusse imagined filter and protective masks. His goal ? Combine efficiency, comfort and elegance. After several adjustments, the team today makes AFNOR silk masks (white polyester and cotton interior) 98%filters.
100% recycled and 100% handmade masks
Petrusse masks are handcrafted, in its workshops at the Mauriac castle, in the heart of the Bordeaux vineyard. These unique pieces are 100% recycled from Petrusian tissues and thus dashes its stoles. They are now available on the site and in the shops at 25 euros, in four shades (Bohemian Blue Earth, Bohemian Coral, Cameo, France) and in "Eve" model As of June 3, 2021.
Find the interview with Clémentine, manager of the workshops, who wished to tell you more:
When and why did you conceive the first Petrusian mask? 
"The workshop began to produce the first Petrusian masks in April 2020, following the demand for businesses, partners and customers. Our customers inspire us every day and the adventure of Petrusse masks continues thanks to them." 

Your greatest pride since you have been working at Petrusse? 
"Having designed blouses and masks for hospitals during the first confinement and thus felt involved and useful during this period so complicated. And today after a year of work of making and research, obtain categorization 1 for mask filtration. " 
What are the properties of these masks today and in which colors are they available? 
"Our will: combine efficiency, comfort and elegance.Silk masksare 98% filters thanks to technical materials which allow this particularity. They are available in Bohemian Blue Earth, Bohemian Coral, Cameo and we are already working on the future. "" 
#Creativitis #responsabilite #madeinfrance