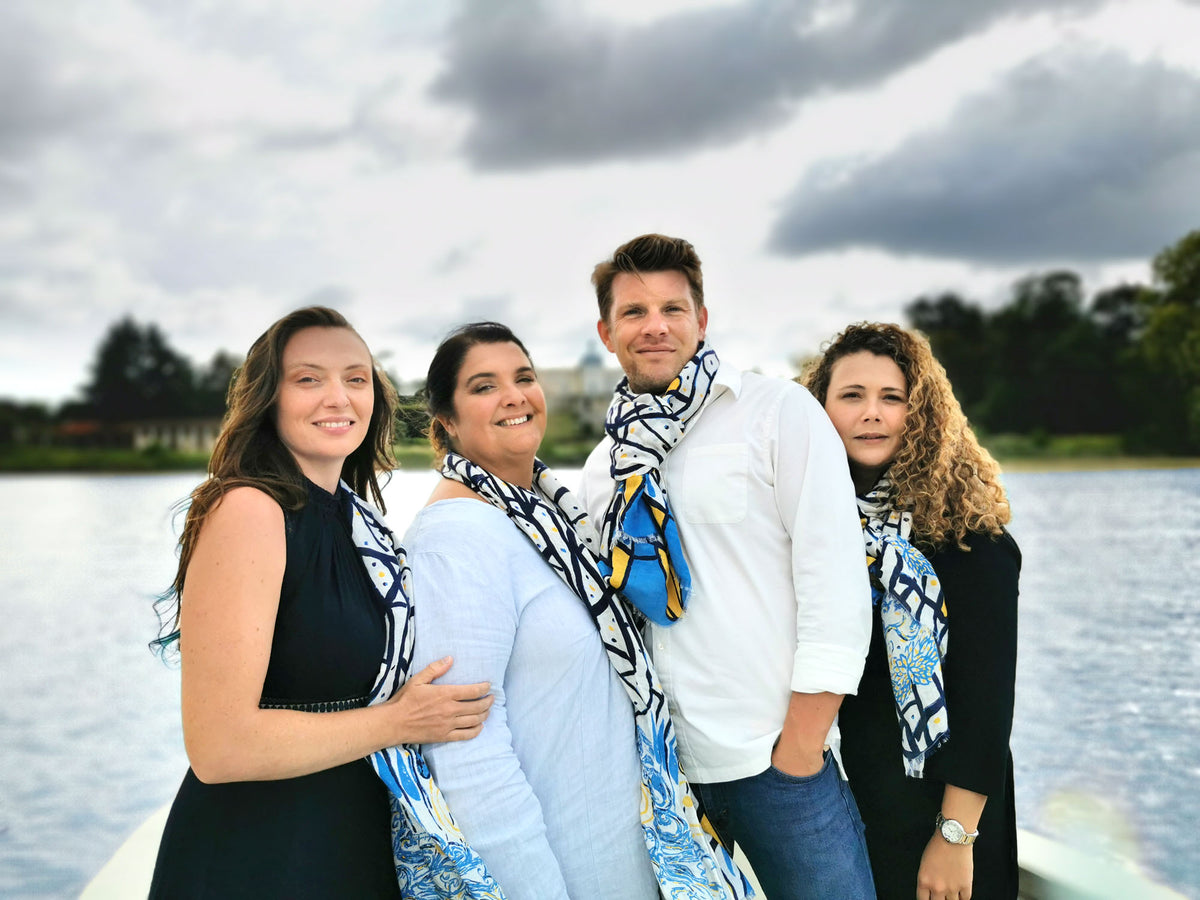 #Toussenscene by Petrusse Act 2
Maison Petrusse
12/03/2021
Stanislas de Barbeyrac, Aude Extremo, Julie Pasturaud, Alix Le Saux, Florian Sempey.
We no longer count their concerts, at theBordeaux Opera, I'Paris Opera, and all over the world. They are all five big names in the history of the Opera, with the warm presence and the brilliant personality. And this time ... They forever scored their partition in the fibers of a stole.
Their motivations? "The stole is the singer's essential tool, all the seasons, in his travels, the corridors of theaters everywhere ..." says Stanislas de Barbeyrac. Julie Pasturaud adds: "An stole is the warmth, the sweetness, the color, the best friend of the singers. An stole is an emotion, a protection, a sweet sensation ".
During a workshop organized by Maison Petrusse on the musical theme of Its PE21 collection, these five international renowned opera singers unite to compose a drawing. Enchanted music in the background and racks as a weft thread, they are inspired by the theme Dream of a summer night And the iconic cashmere motif of Petrusse to express their dreams in concert, their vision of a better world.
Carried away by their inspirations, the Petrusse house gives the rhythm and vibrates its brushes, such as chief of conductor. To compose, in harmony, an ample, fluid, generous stole, which is worn both in the city as in the stage: SYMPHONY.
Man - Available in:
White
,
Aqua
,
Black
,
Blue
,
Midnight blue
Women -
Available in:
White, Aqua, Black, Blue, Midnight blue