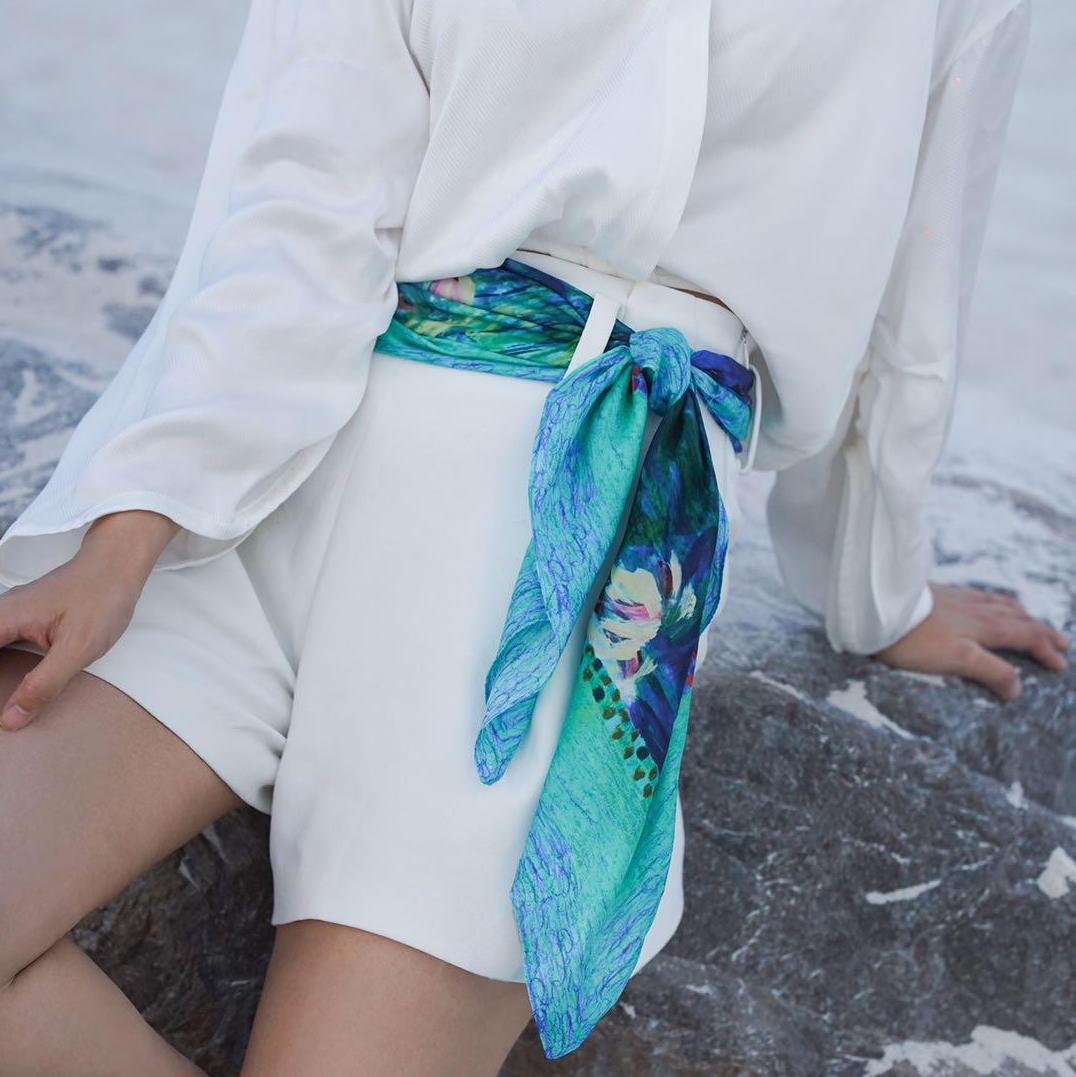 PETRUSSE LOVES ART
Maison Petrusse
12/08/2021
For more than 20 years, Petrusse has worked hand in hand with artists, cultural institutions and places the world of art at the heart of its creativity.
More than 50 partnerships with the greatest museums have given life to more than 250 stoles and scarves: the essential square of "Nymphéas" silk, is an interpretation of Nymph de Monet created for the meeting of national museums - Grand Palais and the Musée de l'Orangerie in Paris.
"Jeanne"is a sweet and light stole inspired by the work" The young girl in a park "by the impressionist artist Berthe Morisot, painted in the 19th century and exhibited at the Musée d'Orsay.
"Chasseriau" is an intense red stole inspired by the painting, "The two sisters" by Théodore Chassériau, exhibited at the Louvre Museum in Paris.
"Jeanne"

"Nymph"
"Chasserieau"

In 2021, music slipped into the partition of Petrusse and became color. International renowned opera singers have occurred in our workshops to compose a drawing that is found on our stole "Symphony ».
Stanislas de Barbeyrac, Aude Extremo, Julie Pasturaud, Alix Le Saux, Florian Sempey.
This season, placed under the "dream of a summer night" allowed our stoles to give the reply to living art shows, such as the Cannes festival and that of Avignon.
In high point, before the start of the school year we decided to offer you exclusivity. A very limited seriesStoles called "desire" created with artist Rodolphe Martinez. These unique pieces andscreen -printed are to be foundAt 8 allées de Tourny in Bordeaux from August 12 to August 26, 2021.
"Peacock blue pines" by Rodolphe Martinez.
Photo of Kazoart, with the work of Rodolphe Martinez and the Petrusian stole "Rodolphe"Screening.
"Desire", the stole screen printing by Rodolphe Martinez available all the month of August in a very limited edition.