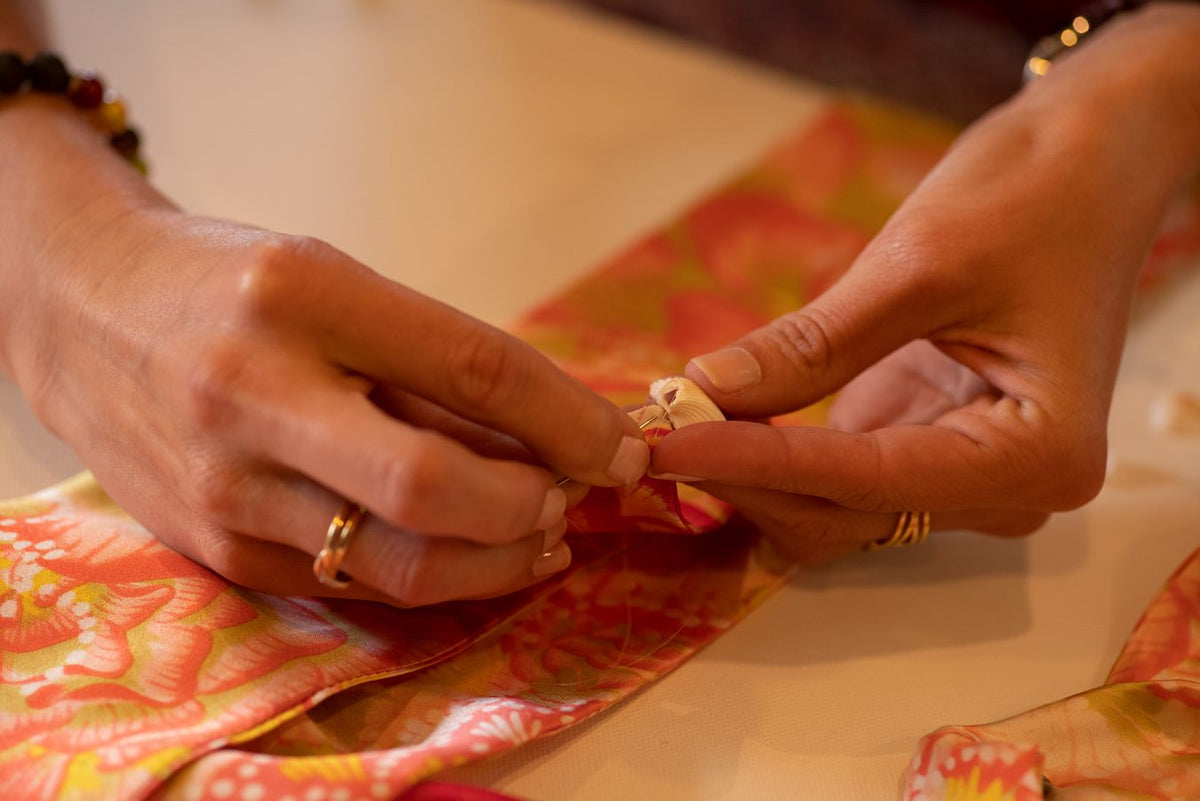 Petrusse is committed.
Maison Petrusse
05/03/2020
March 2020
For more than 20 years, the soul of the Petrusse house has been artistic, the requirement has been at all times, we have been carrying out a great attention to the mastery of responsible manufacturing.
This is why 100 % of our accessories are made in our Bordeaux region workshop In short cycle and in a upcycling approach.
The first accessories for summer 2020 are available in a limited edition store before the official launch date on May 2.
100 % of our suppliers adhere to our values ​​and 100 % of our collaborations are made with French craftsmen (Céline Robert, Louise Dagorne, Argelouse, De Grimm).
It is with pride that we continue to engage in 2020 with certified organic cotton, impressions made in France and our linen 100% French.
Petrusse expresses her joy and wishes to share it by also continuing her commitment through workshops for supporting weakened people on the path of healing.
#PositiveFashion #atelier #upcycling #madeinfrance #de development #petrusselovesyou