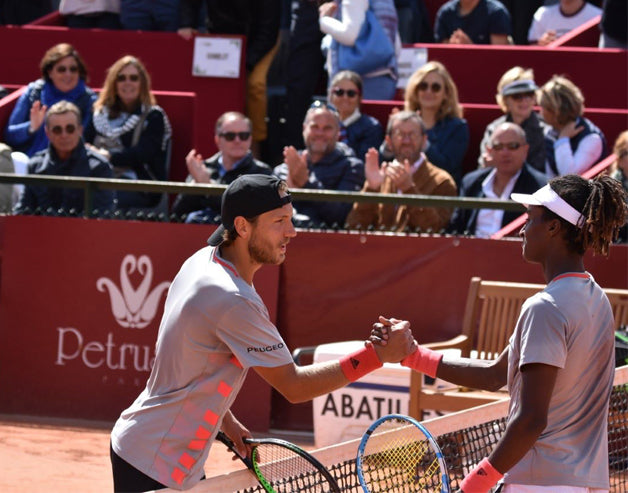 BNP Paribas Primrose 33 Bordeaux tournament
Maison Petrusse
29/04/2019
April 29 to May 5, 2019
Maison Petrusse is a partner of the Villa Primerose and the major BNP Paribas Primrose tennis tournament.
True paintings, the silk scarves mounted on frames decorated all the reception areas. Maison Petrusse also offered two magnificent silk squares for auction for the benefit of the Yannick Noah association "celebrates the wall".
Finally, the whole reception team wore a chachacha silk square from the Summer 2019 collection.